Step into the
Kingdom of Wow!
…to design beautiful, ethical products created in a fair and empowering environment. To lead change in our community and the wider manufacturing industry and inspire people to become more mindful, conscious consumers.
Our footwear is a labour of love. Our workshop provides a safe and healthy workplace for our team, a space where our products are created with care and commitment to the sound of friendly chatter and laughter.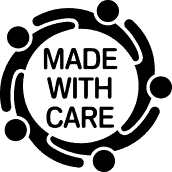 Contrary to on-trend fast fashion where brands are disconnected from manufacturing, our entire design and production process is managed from our Cambodia-based workshop. This lets us stay connected every step of the way.
We all have a footprint. As a business, we strive to minimise the impact we have on this planet. We mainly use biodegradable materials for our products. And the little carbon we create is offset by supporting the protection of natural rainforest.
Getting creative with our offcuts is one of our favourite pastimes. Some of our best ideas come from the motivation to use up our waste materials. We love making fun new products! 
Manufacturing with purpose
Our footwear is a work of love, not only in its design but in its creation. We take pride in doing things right, this means producing our footwear responsibly, the only way to do things in our book!
Our workshop provides our team with a safe and healthy work environment. A nourishing place where our staff can flourish and earn fair-wages to support themselves and their families. At the same time, we offer secure employment and benefits over and above legal minimums set by the Cambodian Labour Law including insurance and free nutritious lunches. Read more in our employee handbook.
In return, our products are handmade with care and commitment. For us, it makes sense that a happy team is a productive and loyal one.
Different from on-trend fast fashion brands that are often disconnected from manufacturing. We also manage our entire design and production process from our Cambodia-based workshop, letting us embrace slow fashion principles and remain connected at every step. A giant leap for a small company that wants to lead change and influence the wider manufacturing sector to implement good working practices as an industry standard.
Relaxing in "pothees" from the tender age of eight, Godie van de Paal is a forever fan of these hand-crocheted comfy cosy slippers.
When the time came for the original artisan to hang up her crochet hook and retire, fulfilling a desire to keep alive an amazing handcrafted product and a passion to produce ethically, it felt natural for Godie to take over the business.
Combining nostalgia with new design "pothees" soon became KOWs. And the journey into Kingdom of Wow began.